The most important place we go to receive support for our mental health needs isn't the therapist's office; it's in our own homes, around the dinner table, it's in the school halls, or in the breakroom. The emotional support we draw from our personal relationships from our friends, family, and peers plays an essential role in our overall wellbeing. Dr. Robin Henderson, clinical liaison to Well Being Trust and Chief Executive of Providence Behavioral Health, told us that one of the most protective factors in teens for developing resilience is receiving regular peer support. Teens are the ones and I'm not trying to be grandiose, Henderson said, that can really save the world.
With that in mind, we were lucky enough to talk to a handful of teen youth-line listeners volunteering on peer crisis lines across the country, which struggling teens can call to talk about their lives and all the challenges therein. These listeners manning the peer lines are at the forefront of the mental wellness crisis facing the nation's youth. They were generous enough to give us their time to discuss the amazing work they're doing, and the key importance of peer support. Read on for their insights on how teens, and the rest of us, can support each other, and how the little things can make all the difference.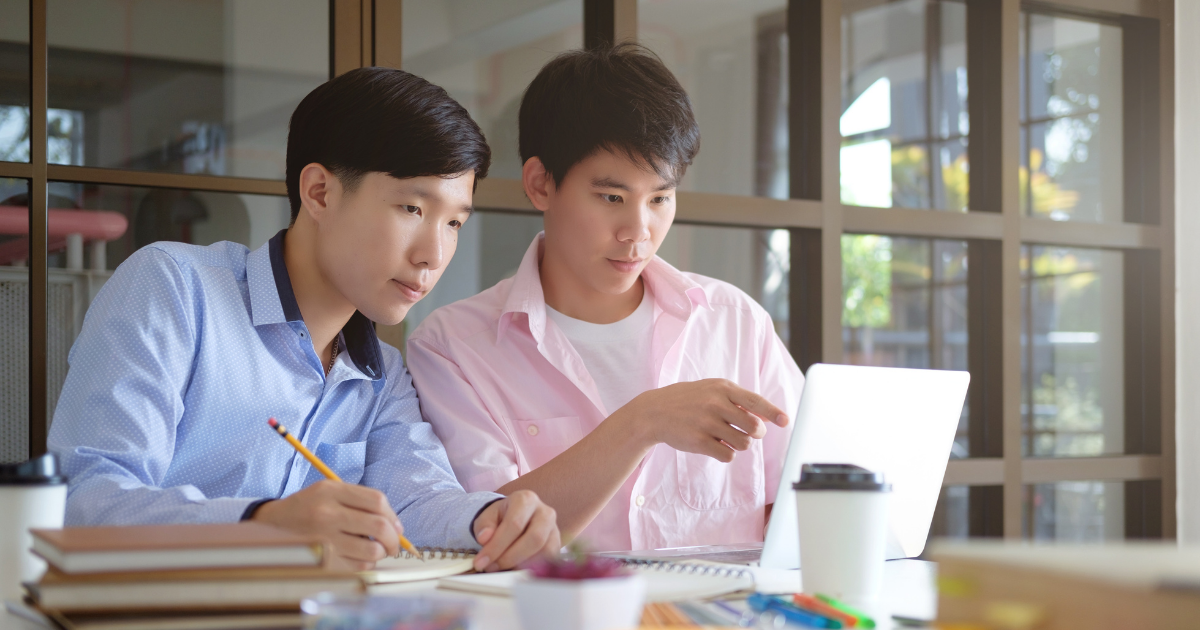 1.   Maintaining a wellness-informed conversation
Sometimes it helps to facilitate open communication within families and other social groups when we rely on agreed-upon codewords and phrases, one youth line listener told us. Easy phrases like, I'm feeling a bit worn down today, or I could use a little company can open up safe, comfortable avenues into what might otherwise seem like difficult conversations. The idea is to keep attendant to an ongoing conversation about wellness, checking in from time to time, and allowing the continuing conversation to evolve to suit our specific needs. When we keep wellness present in our everyday conversations with friends and loved ones, the difficult things aren't so difficult to talk about anymore.
2.   Responding to distressed social posts
When someone posts on social media about a hard day, a mental health struggle, or a recent tragedy, it isnt by accident. Many teens go online actively seeking comfort and reassurance, especially when they are not receiving that support in other areas of their lives. One teen listener told us, whenever he sees a distressed social post online, he always replies. He told us it doesn't matter if he knows the person particularly well, or if they haven't spoken in years. It's just a way for me to show that people do care, he said.
It's easy to reply. It costs us nothing more than a spare moment and a little bit of courage, but it's usually a more valuable gift than we ever recognize a quick, friendly reminder that you are not invisible, and that there is more kindness in this world than you had imagined.
3.   Supporting someone means knowing when to give them space
We all work through our mental health challenges at our own speeds, in our own ways. Sometimes we need company, and other times we need space for reflection. One youth line listener made a key distinction: Leaving someone alone doesn't mean deserting someone, it means being respectful of their space while also being loving and caring.
Being there for each other doesn't mean constantly being in each other's physical presence. Think of it as keeping an emotional presence instead. Somedays all someone needs is one caring person spinning in their orbit, checking in from time to time.
4.   Finally, just be there
People often unaware of how the small things in life influence others, one listener told us. The small things add up. When we say, #BeThere, we don't mean you need to have a perfect plan laid out. There is no perfect combination of words you need to find. You don't need to focus all your strength on someone else's health and recovery. The youth line listeners told us, Just being supportive and listening to your peers can really have a big impact, especially when they might not be receiving that support in other areas of their lives. Being a good friend goes a long way.
You don't need to be perfect to help someone through a mental health challenge; you just need to #BeThere.
We want to know the little ways you have shown up for your peers and loved ones, and we want to know how they have been there for you. Share your story on social using the hashtag #BeThere and #BeWell.
Learn more about these terrific youth lines across the country, The Crisis Center, Teen Line, Lines for Life.