Meet the 2022-2023

National Student Advisory Council
The Work2BeWell National Student Advisory Council is a group of teens dedicated to the Work2BeWell program and its vision of empowering teens to thrive through access to mental health resources, authentic connections with peers and educators and digital platforms for resiliency. The NSAC is committed to making mental health a top priority in schools and communities across the nation through Access, Education and Activation. The council is composed of teens from a variety of backgrounds, schools and states who have a passion for the W2BW vision. NSAC students are selected through a nomination, application, or interview process. The council is organized into three teams based on interest and passion to support and provide input to the W2BW Vision. Each team has student leads who make up the key leadership for that year's council and serve as liaisons to the program team. Each team is also paired with a Work2BeWell Mentor.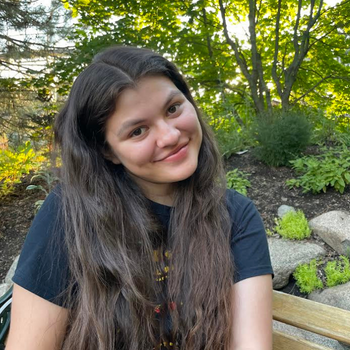 A member of the Access team at Work2BeWell, Adriana lives in Oregon and is a junior at Mountainside High School. Adriana is currently doing the IB Diploma, is a class delegate for the Leadership Entertainment Committee, in the Principle's H.E.R.D. Council, part of the Link Crew Program, holds down a part time job as a KFC Supervisor and also is a part of her school district's Equity Advisory Committee where student perspectives are provided to make right decisions for the district. Coming from a background with lots of stigmas attached to the term "mental health," Adriana strives to normalize prioritizing your mental wellness and breaking down the shame around it. In her free time, Adriana enjoys roller-skating, crocheting, going out with friends, attending school events and binging true crime documentaries. She loves school and can't wait to see what this year has to bring!
Adriana #Works2BeWell by spending time alone watering plants and listening to music.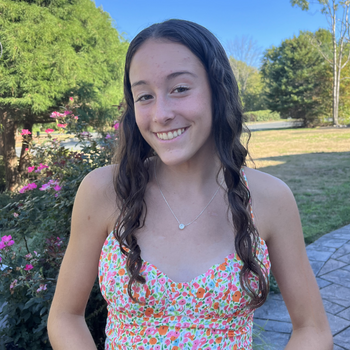 Molly is a team lead of the access team for Work2BeWell. She lives in Massachusetts and is a senior at Medfield High school. Molly serves as the historian on her school's student council executive board and is also a captain of her school's cross country and track teams. She is a co-leader of the Active Minds club at her high school and works to start more conversations about mental health in her community. Mental health is an important topic in her life, and she strives to normalize it at her school where it is a sensitive subject.
Molly loves going for walks with her dogs and #Works2BeWell by listening to music. Her favorite artists are Taylor Swift and Phoebe Bridgers.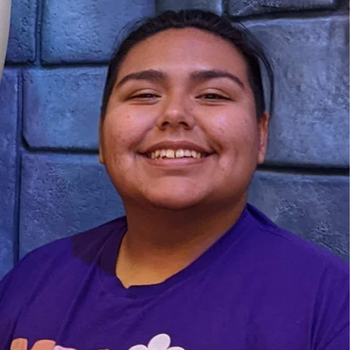 Ash is a team lead of the Work2BeWell Access Team. They live in the Central Valley of California and attend high school as a senior. They use they/them pronouns, and are passionate about helping others in any way possible. They are the president and co-founder of Kindness Club at their school, the president of Drama Club, the Vice President of the school's GSA (Gender-Sexuality Alliance), and have been in the Link Crew program for 2 years. They also helped to start an official Work2BeWell chapter in their school. They aspire to inspire other people and to help others in any way possible, as they value kindness and positivity. They believe that everybody deserves to be treated with respect and wants to raise more attention around mental health in LGBTQ+ and minority communities.
They #Work2BeWell by listening to their favorite music, going to the gym, or writing some new coding programs!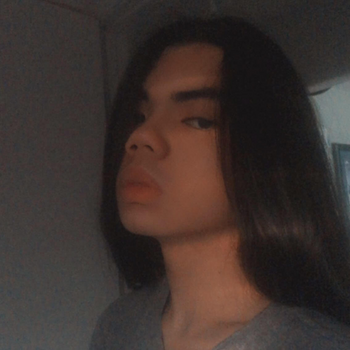 JayJay is a member of the access team of Work2BeWell. He lives in rural Nevada and goes to Sandy Valley Jr/Sr High School. Jayjay is a senior and is currently the Student Council President at his school and the manager of the school's and STUCO's social media accounts. (@sandy_valley_school and @sandyvalleystuco on Instagram, respectively).
He #Works2BeWell by taking care of others he loves.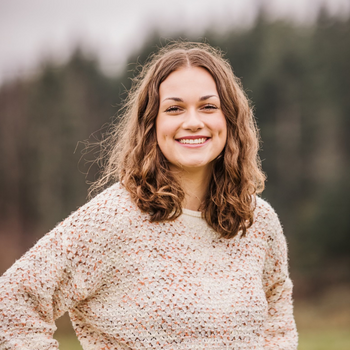 A member of the Access team, Hope is a junior at Clackamas High School. She is the Commissioner of Mental Health in Executive Council at CHS and leads her council's Mental Health Committee. Hope wants to create a more honest conversation about mental health in her community and specifically wants to change the perception of athlete mental health struggles.
Hope #Works2BeWell by reading, spending time with her friends and playing sports or walking her dog.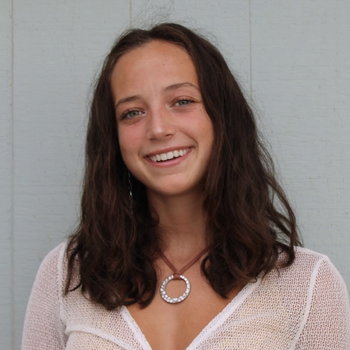 Maya is a member of the Access Team at Work2BeWell. Maya is a junior at Dulaney High School in Baltimore, Maryland. She serves as the recruiting intern for #ICANHELP, a nonprofit focused on raising digital wellness in our growing world of technology. With this, she is an ambassador for Morgans Message, aimed to raise awareness for athlete mental health as a lacrosse player herself. On a county level, she serves as a student representative on the Baltimore County Public Schools mental health campaign (Mind over Matters) and is the president and founder of her school's first mental wellness-based club. In seeing the damaging effects that poor wellness can have on a community, Maya was inspired to advocate for change in any way she can and began making mental health a priority.
Maya #Works2BeWell by watching the stars and journaling!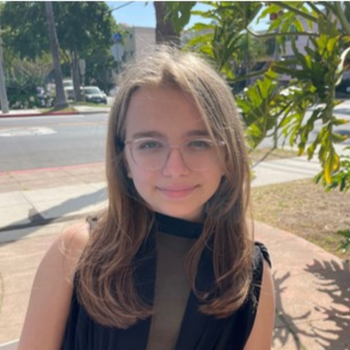 Sarah is a member of the Work2BeWell Access team. She is a freshman in high school and lives in Washington. She loves dancing and helping her friends and environment in all ways possible. She likes helping her community by taking part in Girl Scouts, NHSDA (National Honor Society for Dance Art) and volunteering her time in different places. She wants everyone in the world to be treated with respect and kindness.
Sarah #Works2BeWell by photographing nature and listening to music!
Sahasra is a member of the Access Team of Work2BeWell. She lives in Texas and is a junior at Carroll Senior High School. She is an active member of her school's theater program and a student council senator. She has been a part of the organizational team for TEDx Southlake for the past two years. In her free time, Sahasra likes to read, practice photography and play with her dog.
Sahasra #Works2BeWell by watching new movies and shows.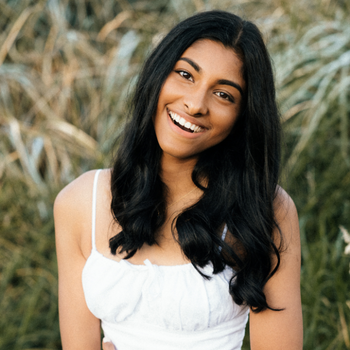 Saanvi is a member of the Access Team at Work2BeWell. She is currently a senior at Woodinville High School in the greater Seattle area. Mental health has always been a massive priority in her life, and when she was given the opportunity to advocate for something she is so passionate about, she had to jump on it. Aside from her work at W2BW, she spends time advocating for student voices through her own organization, Voices of Gen Z, and through student government as the ASB Vice President.
She firmly believes that every student deserves an equal opportunity to share their points of view regardless of barriers that may stand in their way. It's part of the reason she's so passionate about mental health advocacy. When she isn't doing these things, you'll find her hanging out with her Portuguese Water Dog, Neo!
Saanvi #Works2BeWell by going on coffee dates with friends!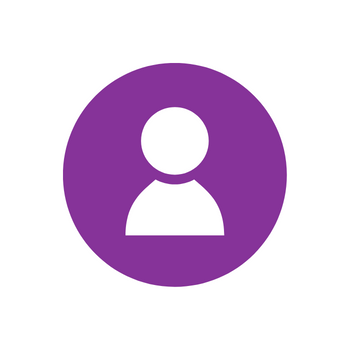 Madeline is a member of the Activation Team at Work2BeWell. She lives in Washington and is a junior at Tonasket High School. She serves on her high school's ASB as VP of Publicity. Madeline also serves on the Okanogan Youth Leadership Council to spread awareness about mental health, substance abuse disorder and clinical rights. She participates and serves on the North Central Washington Teen Library Council. She is an Ambassador Girl Scout and is working towards her Gold Award focusing on civic engagement and education.
Madeline #Works2BeWell by listening to (and writing) music, spending time with people she loves and staying active and engaged.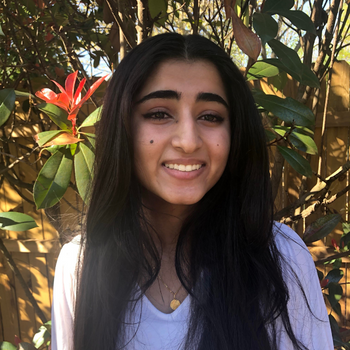 Shreeya is a Junior Lead for the Activation Team of Work2BeWell. She lives in Texas and is a junior at Carroll Senior High School. She is a student council senator for her school's student council and works to pass sexual assault legislation. In her free time, Shreeya likes to read, hang out with her friends and cook.
Shreeya #Works2BeWell by listening to music.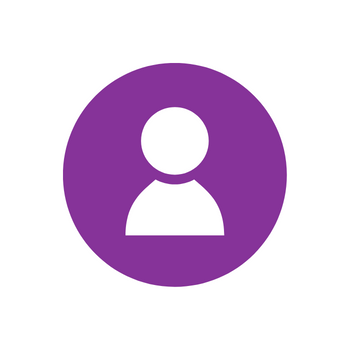 Iralda is part of the Activation team within Work2BeWell's National Student Council. She lives in Hesperia within the rural High Desert of California while attending Sultana High School. She is a First Generation American with her first language being Spanish which prompted her bilingual speeches to 100+ audience members for Growing in God Ministries as a Captain and for local political members.
As an active member of her community, she has participated in leadership with the Paul Cook San Bernardino Youth Advisory Council and District 1 San Bernardino Youth Advisory Panel where she attained awards such as a California Legislature Certification of Recognition, San Bernardino County Certification of Excellence and more. At school, she is the Vice-President of the Cybersecurity Club and the Secretary of the Spanish Language Honors Academy. Along with the Work2BeWell initiative by Providence, she is also the Youth Consultant for the Help is Here High Desert Organization and has even attained a Youth Internship for a running State Assembly member
Iralda #Works2BeWell by playing on her school's varsity tennis team and making Champorado!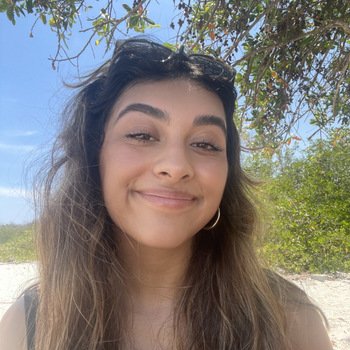 Luna is a Senior at Providence High School in California. Luna is the Senior class Vice President, President of Model UN, Secretary of the mental health club Well Aware and President of a club she made: Cultural Fashion Collective. Luna is also an intern for the Senator of Los Angeles county and is a representative of District 33. Luna is constantly educating herself on current political, environmental, human rights, BIPOC and LGTBQ+ issues. She knows how important it is to educate herself, but within her high school community she is always educating others and being a voice for her student body. When Luna was a freshman and just starting to figure out her identity, she started to experience depression and anxiety. As she was experiencing her own mental health issues, it opened her eyes and ever since then, she never fails to be the friend, stranger or family member to check in and ask them how they are. Luna takes little acts towards everyone that really highlight her altruistic traits.
In her free time, Luna #Works2BeWell by reading, writing, hanging out with friends and taking late night drives with her mom as they blast regatón music.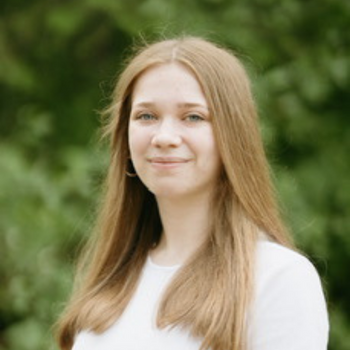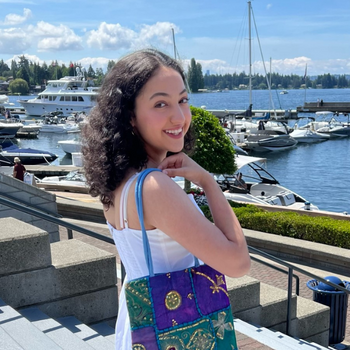 Melisa is a member of the Activation Team at Work2BeWell. She lives in Washington and is a senior at Bellevue High School. She serves as a member of her city's Youth Board, where they focus on promoting the importance of youth mental health to local districts and organizations. She also works with numerous local mental health agencies to highlight specific concerns and needs among youth. In addition, Melisa runs her own blog related to mental health and the science of the mind with the goal of providing education on the subjects.
Melisa #Works2BeWell by taking needed breaks and rewatching her favorite shows.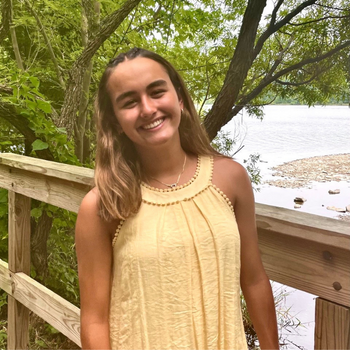 Anjali is a member of the Activation Team at Work2BeWell. She lives in Pennsylvania and is a sophomore at Pennridge High School. Mental health advocacy is incredibly important to Anjali because she wants teens especially to understand the value of their voices and know that they are never alone.
Anjali absolutely loves engaging in her school and community. You can find her in the pool as a swimmer and on the field as her school's lacrosse goalie. Outside of athletics, she is involved in band and choir ensembles, debate team, student council, Mini-THON and is a partner in Unified Sports. Anjali currently serves as Officer at Large in her school's chapter of Key Club, a Chief Science Officer (a school representative that aims to bridge STEM into the community) as well as the 2023 State President of the Pennsylvania Association of Student Councils. Anjali is beyond excited to be working on a Statewide Mental Health Initiative to be implemented in schools this coming year through PASC!
Anjali #Works2BeWell by admiring sunrises, reading poetry and spending time with the people (and animals) she loves most.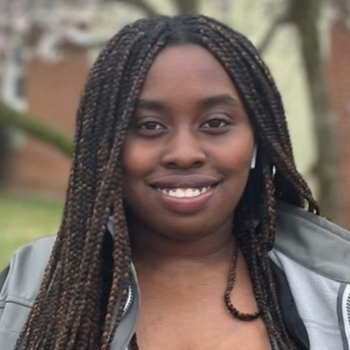 Kianna is a member of the Access Team at Work2beWell. She lives in Maryland and is a junior at Randallstown High School. She serves as the Head Officer/Leader of DMV Students for Mental Health Reform, a coalition of students, clubs and schools focused on mental health justice and advocacy in the DMV area. She also is a student ambassador for Active Minds, a national organization like Work2BeWell centered around mental health and is the founder and president of her school's chapter.
Kianna #Works2BeWell by reading during her spare time. She is currently reading "She Came Undone" by Wally Lamb.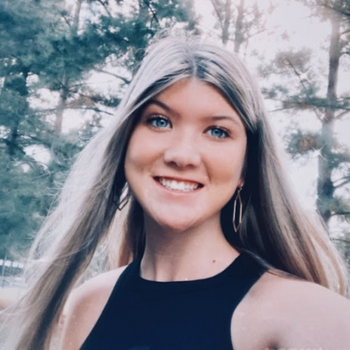 Melanie is on the Education Team of Work2BeWell. She is from Georgia and is a Junior at Grayson High School. She is heavily involved in her community through numerous different clubs. In her free time, Melanie likes to play tennis and hang out with friends and family.
Melanie #Works2BeWell by listening to music and taking breaks when she gets stressed.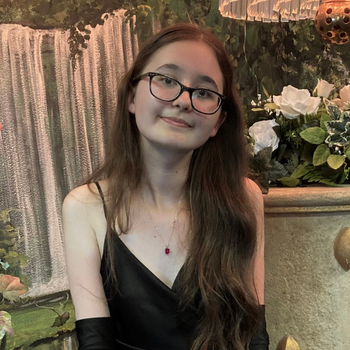 Emily is a returning member of the Education Team of Work2BeWell. She lives in Oregon and is a senior at Sherwood High School. Emily likes to volunteer at her local art center, participate in youth activism and be involved in her school's W2BW Club. In her free time, Emily likes to paint (@e.port.folio on Instagram), read and spend time with her friends and family. Emily also serves on her school's student council as the ASB Artistic Coordinator where she designs t-shirts and logos and helps coordinate art events at her school.
Emily #Works2BeWell by making time for self-care and by making mental health a priority in her life.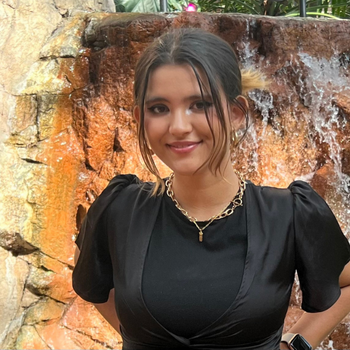 Sara is a member of the Education Team of Work2BWell. She lives in Texas and is a senior at Plano Senior High School. Sara loves to help people in any way she can and has worked for several nonprofits, both local and national. She is passionate about psychology and human rights law, particularly in regards to helping victims of domestic violence. She works for Court Appointed Special Advocates of Collin County, an organization that advocates for children who have been neglected and abused and spends a lot of time volunteering for her local homeless/ indigent relief organization, the Assistance Center of Collin County. Sara also serves as the event coordinator for a nonprofit called Take Me Home Pet Rescue, is the secretary of her school's Environmental Club and a core officer for her school's Psychology Club.
Sara #Works2BeWell by roller skating at sunset, reading everything she can get her hands on and practicing yoga.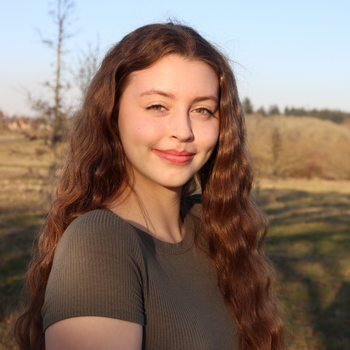 Payton is a member of the Education Team of Work2BeWell. She lives in Oregon and is a senior at Sherwood High School. Payton is Vice President of the SHS W2BW club, the ASB Service Director for the Student Council and President of the Sherwood Key Club. She is also in the National Honor Society, Link Crew, the Mock Trial team, tech crew for her school's plays and musicals, and she plays varsity lacrosse. Payton loves to help others recognize their own potential and leave an impact in the world so that it is better than when she found it. In her free time, she loves to read, paint and go on walks with her two labrador retrievers.
Payton #Works2BeWell by spending time with loved ones and listening to music.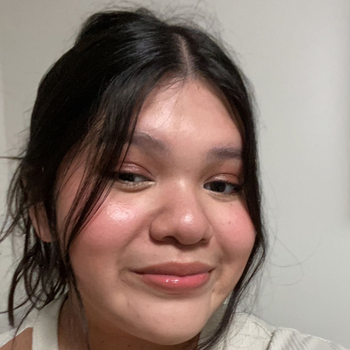 Sophia is a member of the education team for Work2BeWell. She is from California and is a senior at Providence High School. Her goal is to always help fight the stigma that surrounds mental health and for mental health to be seen with the importance that it carries, especially in her school community. This is why she is the president of her school's mental health awareness student-led organization, Well Aware. She is also on the leadership team for her school's newspaper, The Providence Tribune, and another club at her school, Helping Hands, which focuses on cancer awareness and raising funds in support of cancer research. As someone who has gone through and witnessed the negative effects of misinformation and lack of education on mental health, Sophia finds the education surrounding mental health pivotal.
Sophia #Works2BeWell by reading and listening to her favorite music (usually Taylor Swift).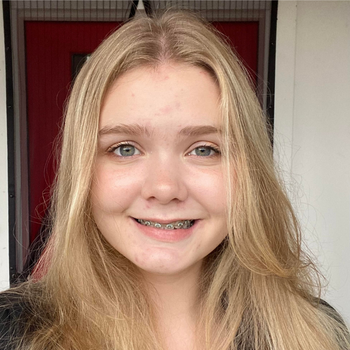 Sydney is a member of the education team at Work2BeWell. She lives in the greater Seattle area and currently attends Kamiak High School. She is a member of her school's book club and is a part of her school district's SEL workgroup. Mental health is a major factor in her life. The struggles of herself and her peers have inspired her to take action and work as a mental health advocate in her local community. When given the opportunity to broaden access to mental health resources and help reduce the stigma around mental health on a national level, she jumped at the chance.
She #Works2BeWell by meditating, reading and gardening.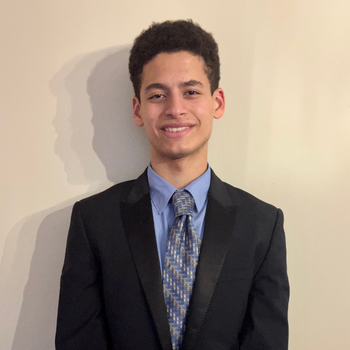 Mohammad is the Education Team Lead for Work2BeWell. He lives on the outskirts of Pennsylvania and attends South Fayette High School. A senior, he is Captain of the Varsity Swim Team, an Officer for Spanish Club, Co-chair for the Diversity Inclusion Club at his school, President of NHS, Vice President of HOSA medical careers club, a Head Lifeguard, a teacher for his Sunday School and the Lead Youth Volunteer for his local Islamic Community.
He advocates for destigmatizing teen mental health and has passed legislation in Allegheny County and Pennsylvania, signed by Governor Tom Wolf, recognizing Teen Mental Health Day. He also serves on the NHS Facilitator Network on Mental Health, convening with students across the country to discuss mental health topics. He also works with Stand Together at his school to recognize that mental health illness is not strange and emphasize that those who do live with it are not alone.
Mohammad #Works2BeWell by watching his favorite shows and movies. He loves Friends and Marvel movies. Mohammad loves hanging out with his friends, and this often takes the form of going out to eat and trying new foods.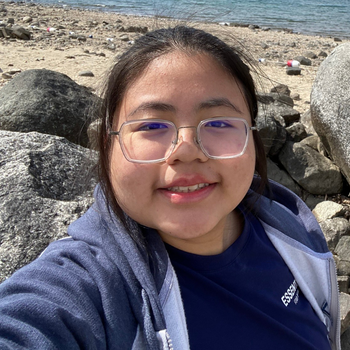 Hailey (she/her) is a junior lead for the education team at Work2BeWell. She was born and raised in Singapore but recently moved to Washington where she is a rising junior at Shorewood High School. She co-founded the AAPI club and is also a student council representative, through which she aims to improve her leadership skills. Outside of school, she is an External Affairs Executive at Future Lawyers International and is working to launch her own environment-related podcast. She joined Work2BeWell to help destigmatize mental health and push educators and families to prioritize mental health above everything else. Besides advocating for mental health awareness, she is passionate about fighting for gun control, environmental justice and wildlife conservation.
Hailey #Work2BeWell by dancing, listening to music or watching clips of animals.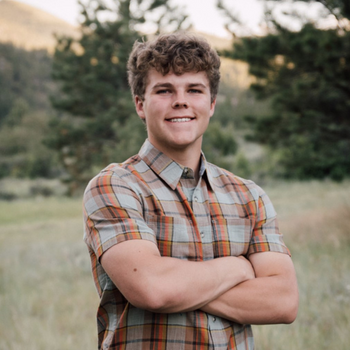 Charles will be at senior at Helena High School this fall where he is the returning student body president and active on the Bengal football, wrestling and track teams. He's active in Key Club, National Honor Society and Fellowship of Christian Athletes. He serves as president of District 3 and as chairman of the executive committee for Montana Association of Student Councils. Outside of school, Charlie is active in his youth group, scoops ice cream at Big Dipper and enjoys skiing and spending time with friends. He hopes to attend a military service academy after graduation.